Want a re-usable and sustainable alternative to wrapping paper?
Want to be plastic free with zero waste wrapping?
We can supply all your gift wrapping needs in re-usable fabric form.  We provide 100% cotton fabric wraps, gift tag holders and bags.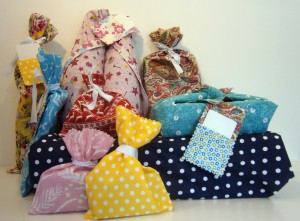 NEWSFLASH!
I am excited to announce that Frankie, my sister, has just started selling re-usable fabric face cleansing pads!  Another eco friendly product!
Find her items on Etsy at AngelicCleansing
Click here to go to her Etsy Shop
Or if you live or work in Twickenham, my products are also available at The People Hive on Heath Road.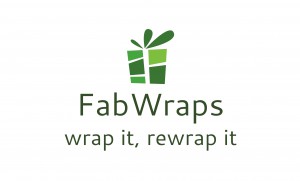 Address:
7 Marys Terrace,
Twickenham,
Middx  TW1 3JB
Email:
info@fabwraps.co.uk
Website:
www.fabwraps.co.uk